Commodore Message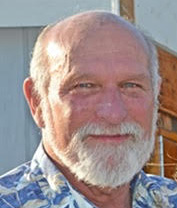 NTYC Commodore
Pete Escherich
Commodore's Message: Welcome to the Narragansett Terrace Yacht Club. NTYC is located in Bullock Cove on the upper reaches of the Narragansett Bay. The club offers a friendly environment for sailors and boaters of all ages and levels of experience. The only requirement is a shared love of spending time on the water and "messing about in boats."
The strength of NTYC is its members. NTYC's members built the club... its docks... and even designed and built our club dinghies. NTYC is the only venue for White Horse dinghy sailing, and is host to the exclusive White Horse World Championships. Though their production run has come to an end, these well-loved "classics" are still actively used in and around Bullock Cove.
NTYC relies on its members to staff events and work parties. It is the work of its dedicated members that keeps the club going, and creates the friendships that make NTYC such a special place. Members are always ready to lend a hand to lift a dinghy, or offer tips on how to get a little more boat speed.
We are active sailors and boaters of all types. Thursday nights you will find us racing either in a Rhodes 19 one design fleet, or PHRF racing in our "cruising class". NTYC is the home of Rhodes 19, Fleet 35. (Like that distant cousin who takes up residence on your couch, we just can't seem to get rid of the Fleet 35 sailors... and after a while they sort of grow on you.)
NTYC hosts Saturday around-the-marks racing and around-the-island regattas. Among the races is the Alicia Taber Regatta - raced in honor of NTYC's first female Commodore and the first female Commodore in Rhode Island. The rules of the Alicia Taber Regatta require that women skipper all race boats. (It reminds us that the women are every bit as competitive as the men; just more tactful.) Many years our racing continues well into the fall and through the winter as part of our frostbiting series.
We have an active social calendar with functions throughout the year including theme nights, cook-outs, and pot luck dinners. Each Thursday night during racing season the club hosts a post-race barbecue - all are invited. NTYC also runs a junior sailing program each summer.
NTYC is looking forward to another fun and rewarding year. We welcome those who share a love of being on the water and the friendships that it fosters.
What's New
May 1
May Breakfast is coming up soon!. This year we are having Hawaiian Brunch/Potluck - May 15 at 10am, rain or shine. Island style attire, exotic raffles. Stringed instruments encouraged. $6/adults, $3/kids. RSVP to bluemooring23@aol.com or 401-433-4088.
April 26
Interested in the NTYC Junior Sailing Program? It is time to sign up. We will be accepting application through July 1st. Click here for more information and to enroll.
April 23
Welcome to the updated website for the Narragansett Terrace Yacht Club. Matt Zieminski has been working hard to make the site more useful and easier to use, as well as updating information it contains. Note the new calendar of events, which will be updated regularly, where you can see scheduled events for the next several months. On the members-only section (login info on your membership card), we will be adding information on how best to fulfill your work hour requirement, as well as introducing a new tracking system to check your credits on a monthly basis.